Four Years of Student Life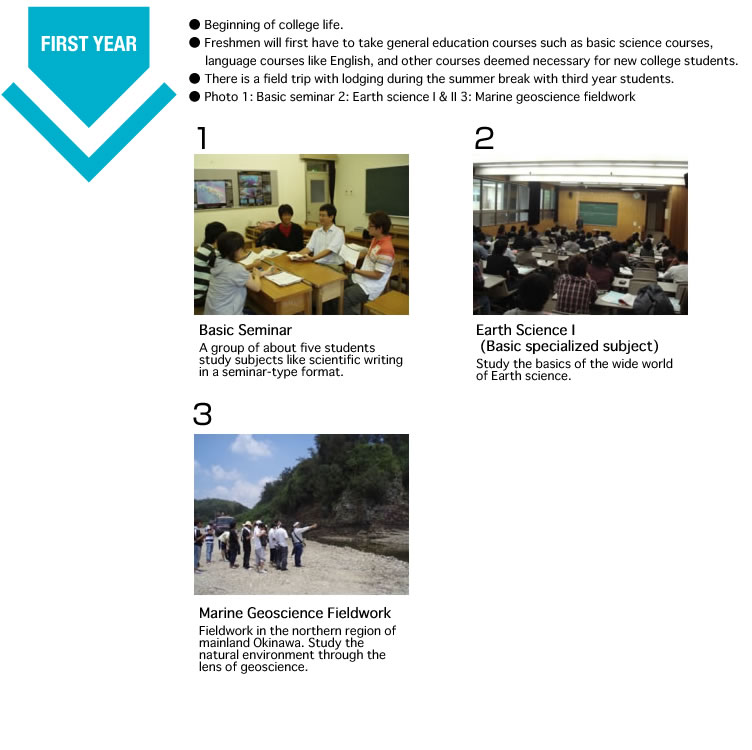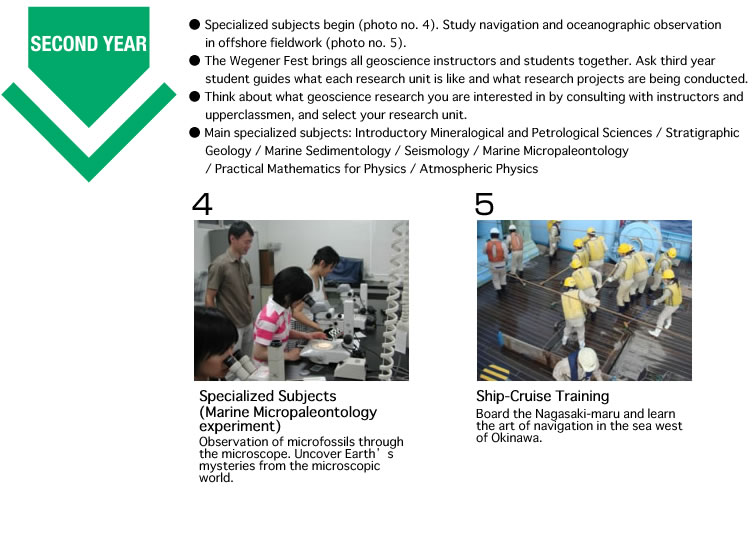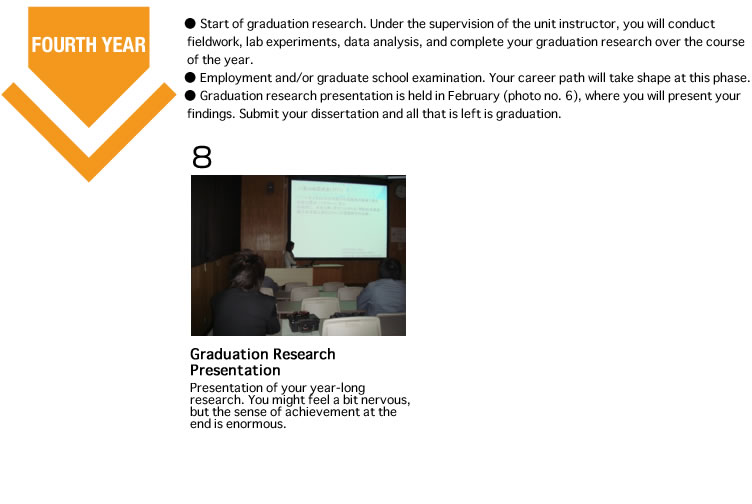 Student Voices
Shigeru Hyodo
(Sophomore from Aichi Prefecture)
Since the Geoscience Section is small (About 25 per class), students are very close and get along well. Nearly half of the class is from outside Okinawa, including myself. I've fallen in love with the geoscientific study of rocks and minerals. Studying is fun, but events like Sports Day and the Ryudai Fest, and also club activities, are very fulfilling as well. I often spend my holidays at sea or in the mountains with my friends, mixing pleasure with work.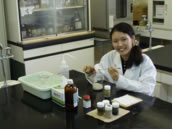 Rikako Oshiro
(Senior from Okinawa Prefecture)
I'm in a research unit headed by Dr. Fujita, who studies Marine Micropaleontology (forams). For my graduation research, I'm collecting coastal sediments in Itoman, which is where I'm from, and studying the influence of human activities on coral reefs. I'm also working part-time and job hunting at the same time, keeping me very busy. The training-ship cruise was probably the most memorable experience for me.